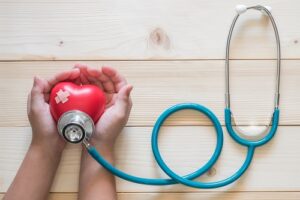 We Share Claims.  Our self-funded program renewals are based on a blend of district-specific trends with the overall trends of the ASCIP pool. This approach not only yields greater rate stability, but also allows us to share available claims data and rewards districts that implement successful wellness, prevention and early detection programs.
We Don't Require 100% Participation. Many pools require all employees and dependents to enroll in their benefits programs.  ASCIP assesses the long term risk of member districts using a variety of sources and can accommodate lower participation rates and waivers if enrollment is stable.
We Don't Lock You In.  Some pools require members to join for multiple years, or they create barriers to exit and re-entry.  ASCIP allows members to exit at their next scheduled renewal date each year, and schools can re-enter the pool at any time.
Self-funded Pools
ASCIP assumes the risk and develops its own annual rate changes for its self-funded pools. Individual rate changes are based on a blend of district-specific trends with the trends of the pool in total.
The average rate change for the past 5 years is shown below.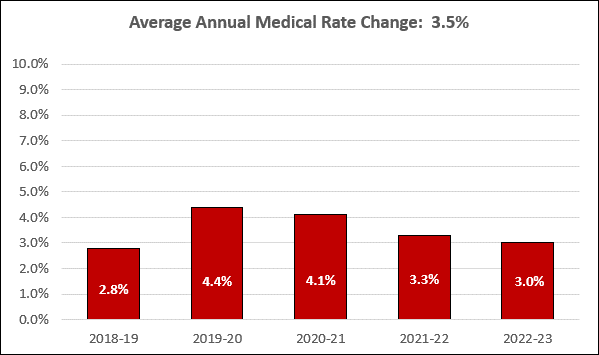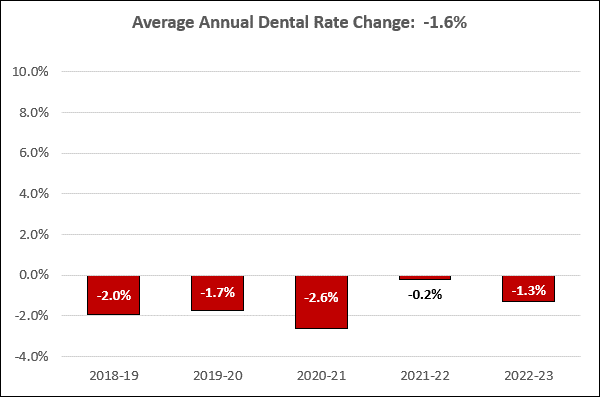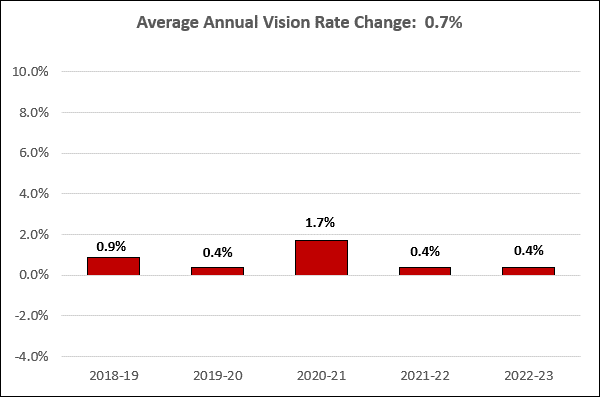 Fully-insured Pools
Medical carriers assume the risk on the pools shown below. ASCIP negotiates rates with each carrier using the combined purchasing power of the pool in total.
5-Year Average Rate Change
Deferred Compensation Plan (Seasonal & Part-time Employees)
Social Security Alternative Plans
ASCIP offers Member Districts a Social Security Alternative Plan (SSAP) that satisfies the OBRA requirements for comparable retirement plans offered to part-time, temporary and seasonal employees. The plan provides an option that is far less costly than the overall 12.4% contribution required under Social Security (6.2% from each, the employer and the employee).
Medical Pricing Transparency
FSA & COBRA
Mental Health Care Coordination
Downloadable Forms & Resources
Please use the links below to download the corresponding documents.