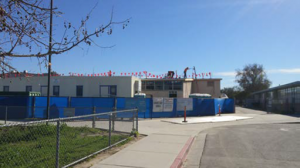 ASCIP is proud to announce that with recent enrollments of Ontario Montclair SD, Manhattan Beach USD, Santa Monica Malibu USD, Anaheim Elementary SD, and Sierra CCD, its Owner Controlled Insurance Program (OCIP) program has enrolled its 90th construction project, and is on target to reach 100 by fall with due to the recent influx of school bonds passed.
The OCIP is a method to minimize a construction project's total cost of risk.  Construction activity on campus is one of the most significant risks any school or community college faces.  Because of the OCIP's ability to improve construction outcomes at the lowest cost possible, many ASCIP members have recently begun to use the OCIP for the first time since the program's inception in 2000.  A recent cost analysis showed OCIP saved a member just under 2% of hard construction costs, a savings of over $375,000.
AJ Gallagher assists with the management and administration of the ASCIP OCIP program.  For more information, go to OCIP Insurance on our website, or contact ASCIP.